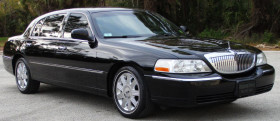 Rye Brook Airport Services is your one-stop solution for stress-free transportation in White Plains. Offering affordable rates and unfailingly punctual pickups, we're dedicated to bringing professionalism and class back to the town car service business. Whether you're looking for a black taxi service to get around the city, a budget-friendly airport shuttle to get to LaGuardia, or a sophisticated town car service to get to your sales meeting, we're the name to know in Westchester County for all your local and long-distance travel needs. When you arrive at your destination on time and in style with one of our town car services, black taxi services, or airport shuttles, you'll see the difference that Rye Brook Airport Services makes. So if you're ready to get the most out of your airport car service or black taxi, call or e-mail us today to schedule a pickup!
Airport Car Service and Shuttle
Mercedes-Benz 430 XL and Lincoln Town Car Models
Professional Chauffeurs for Any Occasion
Fully Licensed and Insured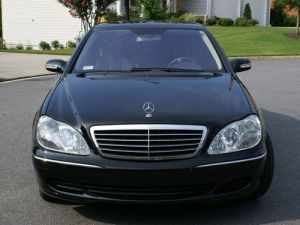 Centrally located right here in Rye Brook, New York, our company provides unbeatable airport car service and other transportation services to all residents of the Tri-State area, particularly Westchester County and Fairfield County. We travel to nearby locations like Westchester, White Plains, Rye Brook, Manhattan, Queens, Bronx, Yonkers, and Scarsdale while also regularly picking up and dropping off clients at JFK and LaGuardia airports. When you need to get from point A to point B on time and without any hassle, then call the professional drivers at Rye Brook Airport Services today.
Ideal for convenient and affordable airport transportation, our town car service and black taxi service are also perfect for proms, weddings, corporate outings, and other special events that mandate an extra touch of style. We've been a White Plains-area family business since 1979, and we're committed to carrying on our tradition of punctuality and professionalism by providing all of our passengers with truly excellent service. With more than three decades of experience in the car service business, our friendly and courteous drivers will take you to your destination with zero hassle. If you're in the market for reliable airport car service or a sleek black taxi to get you around, call Rye Brook Airport Services today!
Rye Brook Airport Services is fully insured and licensed by the city of Rye.